Why should I get the ESNcard?
ESNcard is your membership card to the Erasmus Student Network. It is a proof of membership in your ESN section, and so indirectly of the whole ESN Network. With the ESNcard, you can attend a great variety of ESN events all around Europe. From student parties and city tours, to cooking workshops and culture nights. ESN events are created to make you feel at home wherever you go. And that is not all, it also gives you over 1500 discounts all around Europe so you can experience more while spending less!
How do I get my ESNcard?
Fill in this form (link to be provided)
You will be contacted by our ESNcard coordinator to set a meeting
After you receive your card, you will have to activate it at https://esncard.org/

The ESNcard is valid for 1 year after activation
What will I need to bring with me?
a printed colour passport photo
your ID/passport
a document proving your mobility status (such as a Learning Agreement, Training Agreement, Acceptance Letter, etc.)
40 lei
Who can get the ESNcard?
You can get the ESNcard, if you belong to one of the following groups:
Erasmus+ students
Erasmus+ trainees
International incoming students or trainees on a mobility programme, other than Erasmus+
International undergraduate or postgraduate full degree students
ESC participants
ESN buddies, volunteers and alumni
ESNcard discounts:
Do you want to make the most of your time abroad while saving as much money as you can? Well, we have great news for you! ESNcard provides the best discounts and special deals that cater to every need of the Erasmus generation.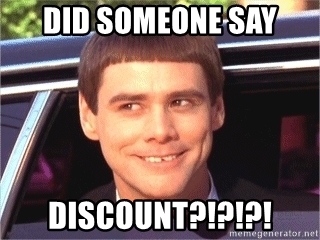 Follow this link for more information on the discounts you can get with your ESNcard!